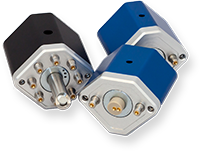 Several optical tokens can be freely placed on the board and combined into various experiments. In addition to optical elements, the tokens contain sensors and microprocessors through which the Quantenkoffer can recognize, readout and digitally control them.
Polarizer

Properties

The polarization of a transverse wave – such as light – describes the direction of its oscillation. This token transmits the light of a certain polarization.

Assembly & Handling

The core of the token is a polarizer, mounted on the optical axis. This optical filter can be rotated by hand or through the integrated stepping motor controlled via the Quantenkoffer or the tablet app. Inside the token, next to the electronics assembly, a decoder is located for reading the current angular position of the polarizer. Through the connectors on the bottom side, the Quantenkoffer recognizes the position and type of the token, which makes the design of complex setups and experiments user-friendly and playful.

Application

This basic token constitutes the basis for all polarization experiments such as Bell's theorem, quantum eraser and quantum cryptography.

Digital electronics
Driving the stepping motor, reading the decoder and communicating with the Quantenkoffer.

Decoder
Reading the current angularity of the stepping motor and the rotatable poliarzation filter.

Stepping motor
Rotating the polarizer round the optical axis of this token.

Connectors
Communication with the Quantenkoffer and current supply for electronics and motor.

Polarizer
Filtering the laser light by polarization. The filter transmits one certain polarization of the light and absorbs all remaining.
Further Tokens
Periscope
Connects board to source and detectors
High-precision: Simply plug in and get started
Two to four periscopes needed on the board for all experiments
Mirror 45°
Beam Splitter
Mirror 90°
Waveplate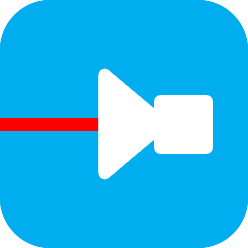 Camera
Fiber Coupler
Double Slit